Covid in Scotland Study
A study into the long term effects of COVID-19 on the people of Scotland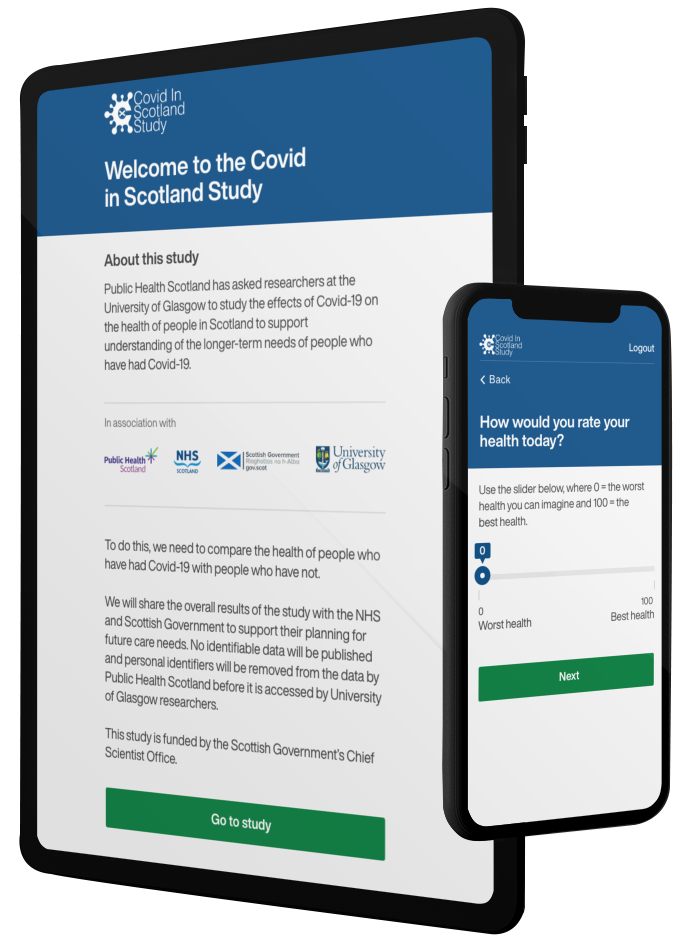 About this study
The Covid in Scotland Study aims to identify the effects of Covid-19 on the health of people in Scotland. We want to find out how many people continue to be unwell after having Covid-19, what their symptoms are, and how it affects their lives.
How you can take part
We are sending SMS invitations to all adults in Scotland who've had a positive Covid-19 test. We're also inviting a sample group of people who tested negative. We'll assess participants' health every 6 months for up to 2 years after their Covid test.